Tobias Bernard

is an interaction designer based in Berlin.
I design public interest software and sometimes write about it. You can read my blog, send me email, or follow me on Mastodon.
Recent Work
Most of what I do these days is part of GNOME, an operating system stack that is ethical, accessible to everyone, and built in the commons. All of this work is collaborative, but these are some recent initiatives I've been a driving force for.
GNOME 40 — A major refresh to the operating system interface. It includes a cleaner spatial model, more approachable workspaces, and smooth touchpad gestures.
Release Announcement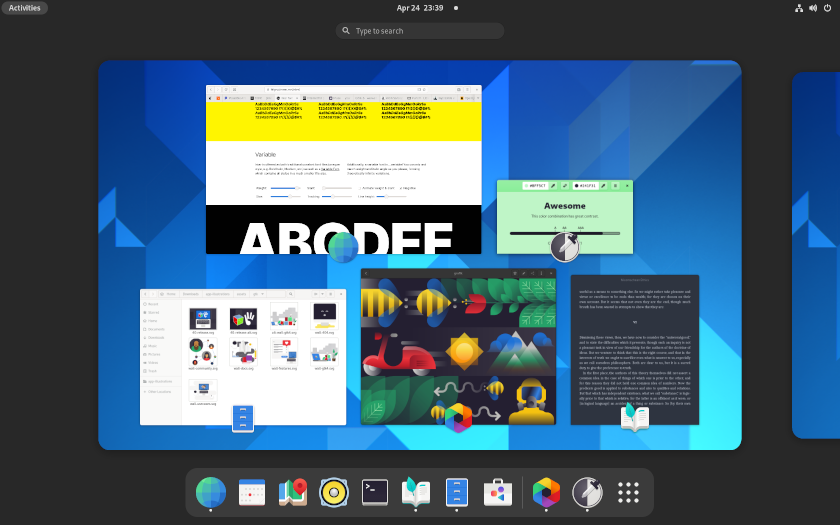 Adwaita — The design system for GNOME apps, implemented by the Libadwaita library, allows people to easily build delightful native apps that work on desktop, phones, and everything in between.
Design System
Apps
In addition to my work on the GNOME core system and apps, I've also designed a number of third party apps.
Writing & Speaking
I occasionally write articles and speak at conferences, usually about design, public interest technology, or some combination of the two. These are some of my favorites from the last few years.
Other Projects
Though my focus is interaction design I also do branding, web development, and illustration from time to time.
Impossible Cities — A collaborative short story and illustration project, inspired by Calvino's Invisible Cities.
Project Website